Interpretasi & Workshop ISO 9001 2015 And ISO 21001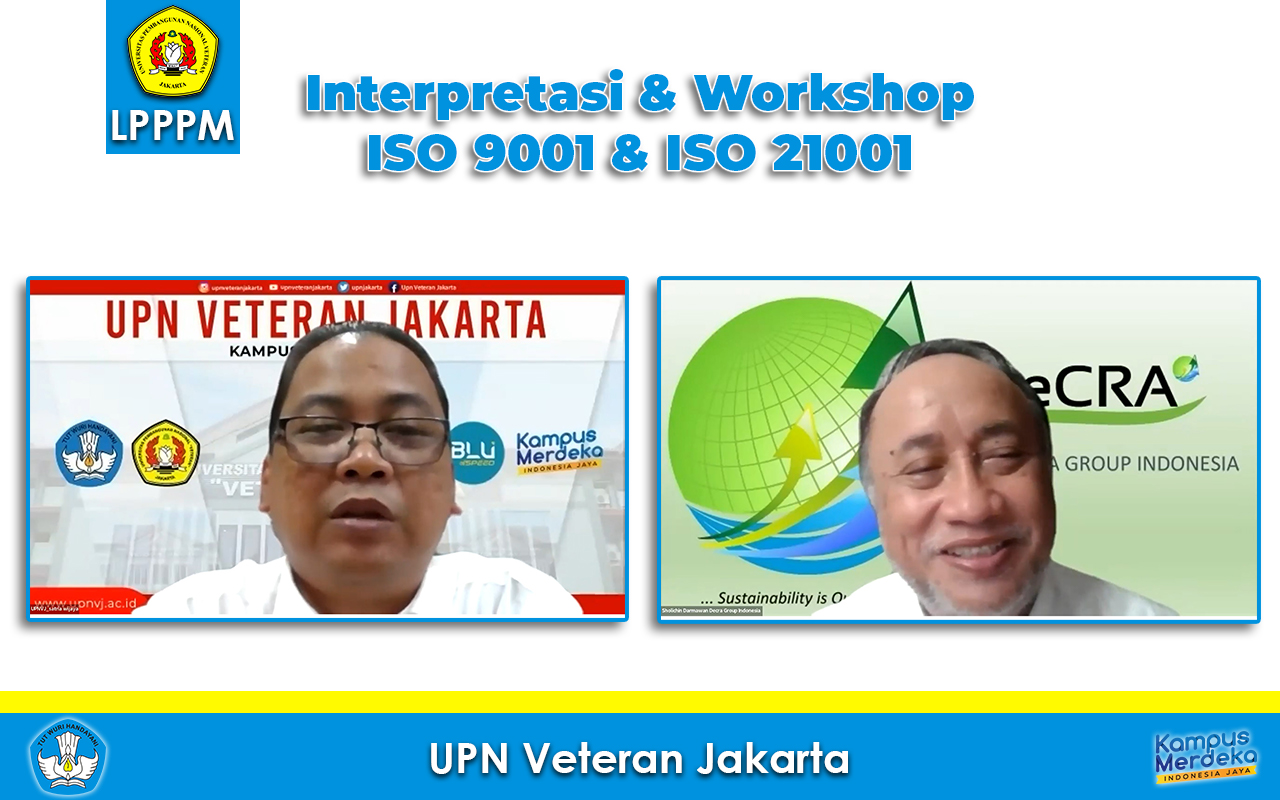 LP3M-UPNVJ – mengadakan kegiatan Interpretasi & Workshop 9001 2015 And ISO 21001 dilakukan secara online zoom. Acara berlangsung selama 2 hari pada tanggal 11-12 Juli 2022. Kegiata ini diikuti oleh 40 orang yang meliputi Kepala Jurusan, Kepala Program Studi, Sekretaris Program Studi, dan juga seluruh jajaran tim ISO UPN Veteran Jakarta.
Workshop diawali dengan sambutan oleh ketua LP3M UPN Veteran Jakarta, dalam sambutanya beliau menyampaikan terima kasih kepada narasumber dan peserta workshop yang sudah berkenan hadir. Kagiatan ini dilakukan guna untuk mempersiapkan surveillance ISO sehingga dilakukan penyegaran persamaan persepsi tentang ISO, beberapa waktu belakangan banyak terjadi pergantian-pergantian personil di UPN Veteran Jakarta sehingga kegiatan ini juga menjadi persiapan tim ISO UPN Veteran Jakarta menghadapi kegiatan tahunan yaitu surveillance dari ISO.
UPN Veteran Jakarta sudah memiliki 2 (dua) ISO yaitu ISO 21001 terkait dengan system manajemen organisasi pendidikan dan ISO 9001 sistem manajemen mutu merupakan 2 (dua) ISO yang saling terkait. Kata Satria Yudhia Wijaya, SE, MS.AK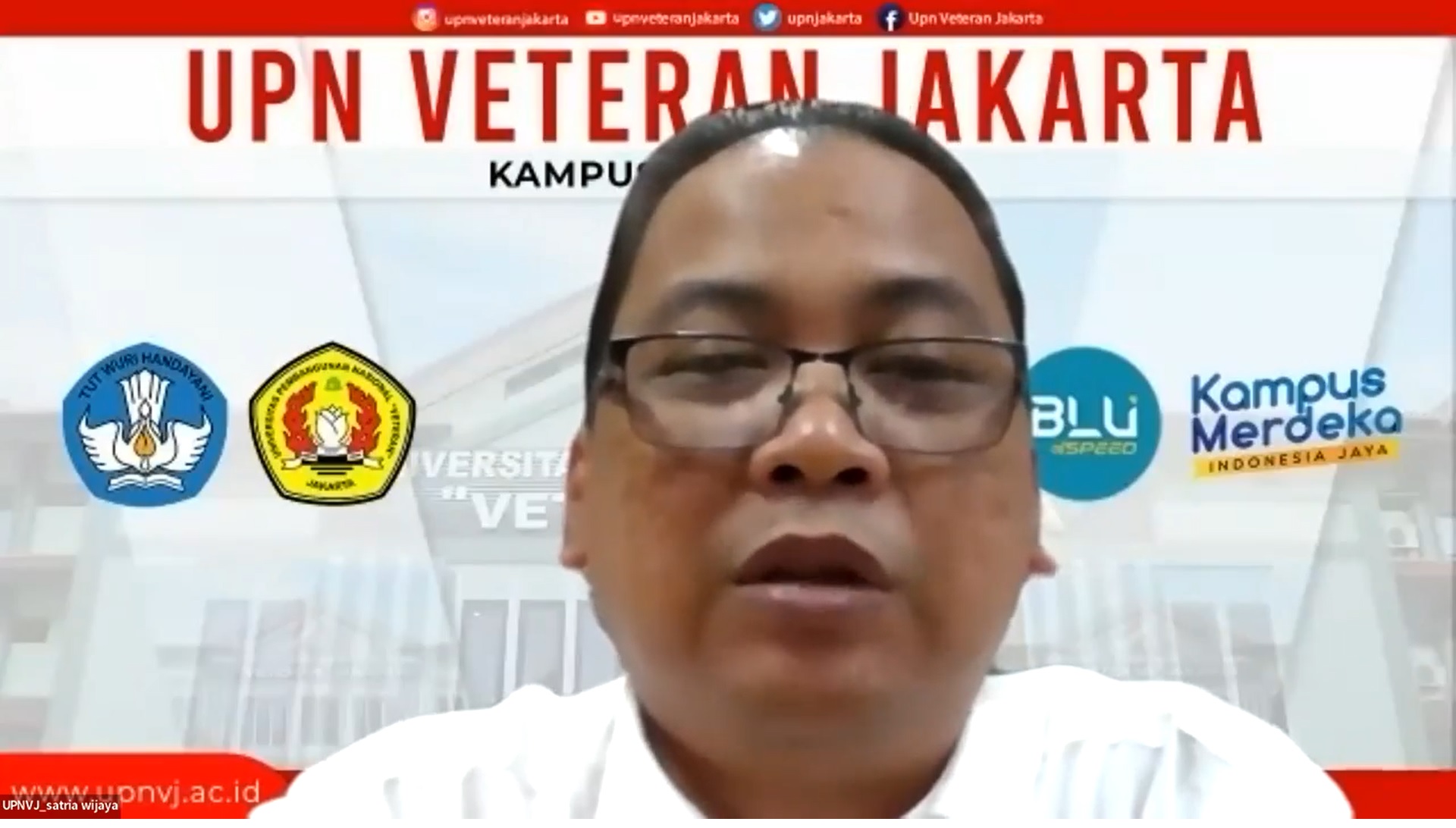 Pelaksanaan Interpretasi & Workshop ISO 9001 2015 And ISO 21001 diharapkan dapat meningkatkan pemahaman bagi bapak ibu dosen yang belum mengetaui tentang ISO dengan mengundang narasumber Ir. Sholichin Agung Darmawan.